Vidal still wants to play for Chile
Key Chile midfielder Arturo Vidal has changed his mind on his initial decision to quit international football after his country failed to qualify for the World Cup in Russia next year when they lost 3-0 to Brazil.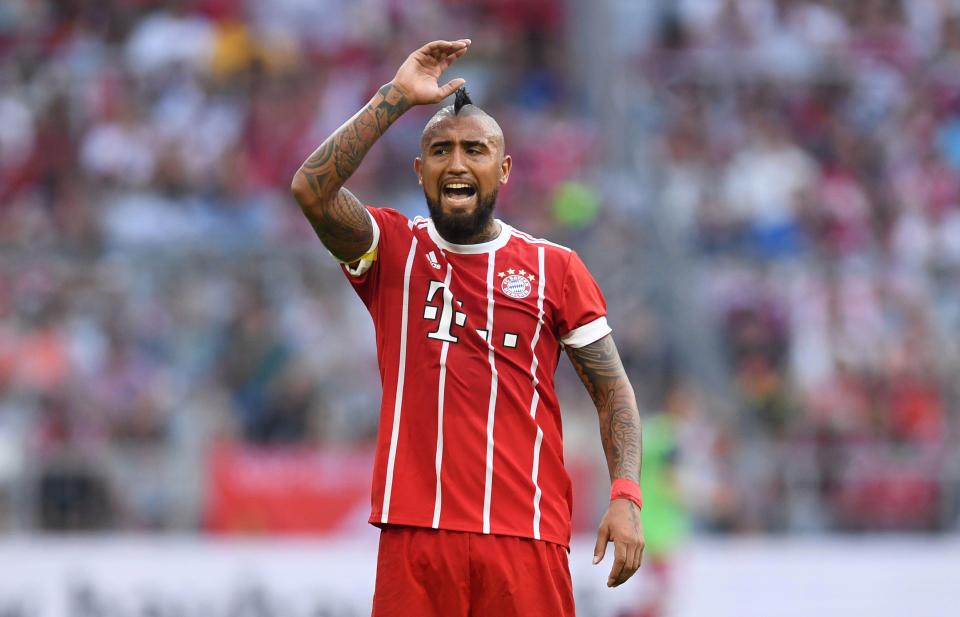 It was a major shock to see the back-to-back Copa America winners crash out at this stage and Vidal initially took it very badly. After the defeat he took to Twitter when it looked as though he was saying farewell to the national side writing that his 'soul had been crushed'.
Less than twenty-four hours later he was back on social media platform stating his love for his country and his want to represent them as long as they wanted him to.
"It is tough. But this is not the end of anything. Not the end of a generation, nor this team not least the end of our dreams. We have much to fight for, much to give, a lot of joy ahead. Chile is a team of warriors. I feel proud to belong to this squad. And I will not abandon them. We go together to the end."
It was a huge blow to Chilean football. This is their so-called golden generation with Vidal and Arsenal's Alexis Sanchez at the forefront. They have gone out of the last two World Cups at the hands of the Brazilians and, of course, it was Brazil again to seal the Chileans to their fate this time.
In the South American qualifying group, it is the top four that qualify automatically with the fifth place going to a playoff. The top four this time were Brazil, Uruguay, Argentina, and Colombia with Peru getting the playoff spot where they will face New Zealand.
Chile finished level on points with Peru but agonisingly missed out on goal difference. Their manager Juan Antonio Pizzi resigned as a result of the failure.