BARCA AWAIT DEMBELE RETURN
Barca's winger Dembele suffered an injury last year that has kept him out of the side for the past few weeks but after witnessing his training, new Barca coach has declared that he can't wait for the France international to attain match fitness and be ready to play for Barca again.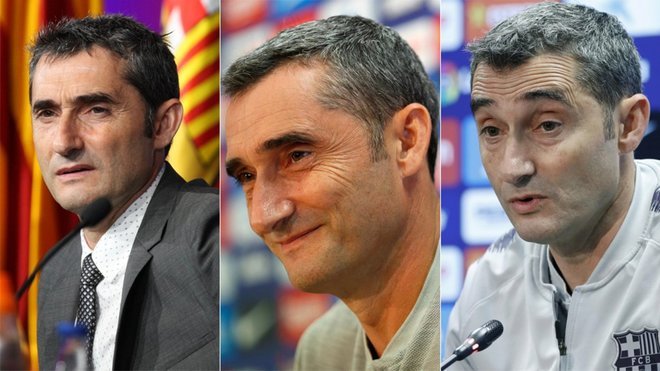 With the Blaugrana reverting to their old philosophy, Setien would be hoping to use Dembele as much as possible while praying to the stars the French man does not turn another BojanKrkic.
Although Lionel Messi has remained fairly
consistent over the years, majority of the young players to have come through the ranks have always managed to fade off. From Gerard Deulofeu to BojanKrkic, some continue to point accusing fingers at Messi and how the whole team is always set up to favor him but they seem to forget the diminutive Argentine had to face and overcome similar challenges when Ronaldinho was still at the club.
Bojan though remains the one that got away considering how he cfl0ourished at youth level similar to how Messi light up the U-20 world cup hosted by Netherlands as far back in 2005.
Lack of discipline at least the type imposed on Messi by Pep Guardiola might have accounted for his inability to reach his full potential but one may never know what exactly the issue was considering he pretty much was stunted in any set up available to him.
Even Mark Hughes couldn't help him at Stoke City.
Considering that Dembele already made waves in Germany with Borussia Dortmund before coming over to Barcelona, the syndrome of feeling relaxed for being a home boy that will be tolerated a bit more than every other lad in the park will never hang around the French man.